Tag Heuer at Baselworld: Celebrity Endorsements
By

Nina Glaser
·
March 24, 2015
Global brand Tag Heuer introduced new global ambassadors at Baselworld 2015, including American basketball point guard Jeremy Lin, British fashion model-actress-singer Cara Delevigne, French DJ-record producer David Guetta and Paraguayan footballer Cristiano Rolando. All have one thing in common with each other and Tag Heuer: they #NeverCrackUnderPressure.
The Tag Heuer brand is fashionable and architectural, a functional representation of art and design. With its strong heritage in watch manufacturing and elegant lifestyle, the designer is renowned for collaborating with the icons of multiple industries, and 2015 is no different. This year's entries include an initial foray into the world of music, plus new spirits in sport and style who deliver in the social media arena.
Like Tag Heuer, all four new brand ambassadors have defied the time-honored conventions of their respective fields. They're relentless, uncompromising and pretty much make their own rules. They're precise. They're performers who exhibit "grace under pressure."
Lin is the first professional basketball player of Chinese or Taiwanese descent to play in the National Basketball Association (NBA). He unexpectedly led a winning turnaround while playing with the New York Knicks in 2012, generating a global following known as "Linsanity." After two seasons with the Houston Rockets, the Los Angeles Lakers got the point guard in a trade.  He has 1,413,149 Twitter followers.

Delevigne is bold and brash. Her anthracite, black and rose gold Tag Heuer Carrera Cara Special Edition has a feminine touch that targets and can help attract the female market. Who better o get the word out about this noteworthy novelty than a style icon with 2,381,549 Twitter followers?
Guetta is a composer who has collaborated with the stars of hip-hop, pop and electro music. His namesake bespoke Formula 1 David Guetta Special Edition helps the Beat King direct his global lifestyle, emphasizing travel with two-time tracing and day-night bezel. He counts 17,082,513 people among his Twitter followers.
Like the impactful and sporty Tag Heuer Formula 1 CR7 chronograph that pays tribute to him, Rolando has a distinctly assertive character. He makes no secret of his desire to be the best, and has worked hard to reach the top spot in the world of football. The risk-taker has 34,389,316 Twitter followers.
Tag Heuer has a history of firsts in Swiss watch-making, including the 1887 invention of the oscillating pinion, a key chronograph component to this day, the first stopwatch accurate to one-one hundredth of a second (1916), the first Swiss watch in space (1962), the first chronograph specifically designed for professional drivers with the 1963 launch of the Carrera model, the first chronograph movement with an automatic microrotator with 1969's Chronomatic Calibre 11, the first belt-driven watch in 2004 as The Monaco V4 made its debut, and The Tag Heuer brand currently has 162,792 Twitter followers.
For the uniquely individual Lin, Delevigne, Guetta, Rolando and Tag Heuer there are no limits. Anything is possible.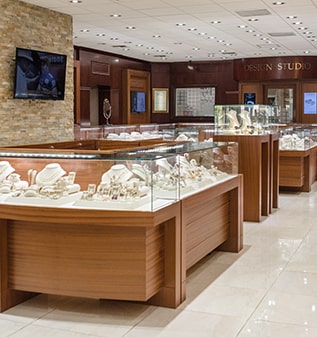 Visit us in real life.
4210 N. Federal Hwy.
Lighthouse Point, FL
33064
Visit us
Store location
Mon-Sat: —
Sunday:

Closed
4210 N. Federal Hwy.
Lighthouse Point, FL
33064