Top Five Things to do with Mom on Mother's Day
By

Nina Glaser
·
May 5, 2016
What are you going to do on Mother's Day? How will you share it with your Mother, Mom, Mommy, Mum, Mama or Ma? Everyone probably has their own idea of how they would like to spend the day, but when all is said and done, it's really all about spending quality time together. Talk things over, laugh, hug and enjoy each other! A tangible Mother's Day gift is the icing on the cake; a slice of life that few people can resist…giving or receiving!
Mothering is a special art, whether you have given life to someone, raised them or simply had an impact on who they are, what they do and how they do it. Small wonder, then, that this female figurehead and children have long-been the subject of paintings, sculpture and literature. Speaking of which, you may want to participate in an artistic endeavor, which leads us to the first of five things to do on Mother's Day:
Visit a museum, attend a concert, watch a live performance or a mom-centric movie, or present her with a good book you know she has wanted to get her hands on and crack open.


Have brunch, combining two meals – breakfast and lunch -- into one; perfect for a special occasion like Mother's Day!


Go to tea, enjoying a hot brew with assorted scones, savories and desserts.


Pamper her by letting her sleep in, serving her breakfast in bed, and treating her to a manicure-pedicure, facial or massage.


Shop! You cannot go wrong with a piece of jewelry, whatever her tastes and style. From classic to modern and vintage, there's a look that she'll love available at J.R. Dunn Jewelers. Find endearing earrings, picture-perfect pendants, radiant rings, beguiling bracelets and nifty necklaces that she'll love…almost as much as she loves you!
Get Mom a special gift from our Mother's Day Sale Page. Take 15% off of these select items at checkout with code MOM15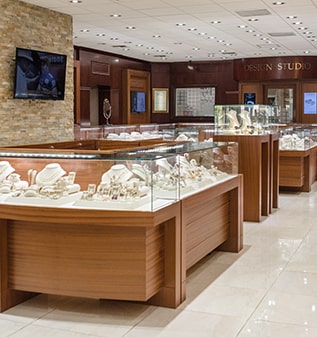 Visit us in real life.
4210 N. Federal Hwy.
Lighthouse Point, FL
33064
Visit us
Store location
Mon-Sat: —
Sunday:

Closed
4210 N. Federal Hwy.
Lighthouse Point, FL
33064