Two-Stone Diamond Ring is the Up-and-Coming Trend
By

Nina Glaser
·
August 10, 2015
The new must-have ring is one with two diamond stones from Forevermark. One gem represents love and one friendship. Some of the rings feature stones cradled in a setting with significance: the bypass mounting. Each end of the ring swirls around the diamond setting, meeting above and below, rather than in the center. And coils around your finger. Then there are the models that feature two halo-set gems that appear to orbit around each other.
What a brilliant idea, and rings! The pieces are distinctive, thanks to its differences. When two sides of a band do not form a straight line, people will talk! Words like beauty. Classic in style, two-stone diamond jewelry is suitable for gift or engagement.
The two-stone ring has it all: an appealing look and a design with meaning. Can you think of a better way to show passion and partnership in a single piece of jewelry?
Felix Adler said, "Love is the expansion of two natures in such fashion that each include the other, each is enriched by the other."
This is shown in beautiful fashion by Forevermark! One cannot help but have an emotional connection to a two-stone ring. This is one design that will not be passed over this holiday season!
Classic two-stone diamond jewelry is here! It is the in thing now and into the future. You will find rings in all tones of precious metal from top designers. Find them here today.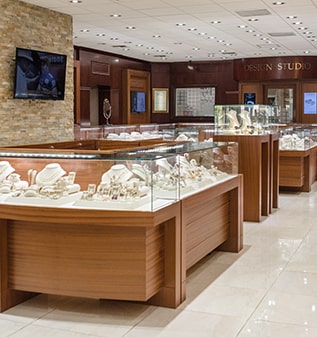 Visit us in real life.
4210 N. Federal Hwy.
Lighthouse Point, FL
33064
Visit us
Store location
Mon-Sat: —
Sunday:

Closed
4210 N. Federal Hwy.
Lighthouse Point, FL
33064