Marco Bicego Multi-color Gemstone Necklaces
Precious stones are one of the elements that stand out in Marco Bicego jewelry. Beautifully cut gems and fluid 18kt gold create signature earrings. Colors and shapes are what make the collections so expressive! And bring a note of the exotic to the pieces. Colors mix joyously in Paradise, with its fan-shaped, threaded jewels. Shimmering quartz, aqua blue and green stones with tiny hand-engraved gold beads create a lariat necklace. The shades of the Venetian sea from dawn to dusk and the town's colorful architecture are seen in Murano. Sapphires of mixed color can be found in the Siviglia collection. Pairings of amethyst and pink tourmaline are seen in Confetti. An amethyst or London blue topaz pendant necklace is part of the Delicati collection. Round cuts of these stones couple with a diamond, too. And there is a Lunaria leaf made of aquamarine! Marco Bicego gemstone necklaces are to be lived in…and loved.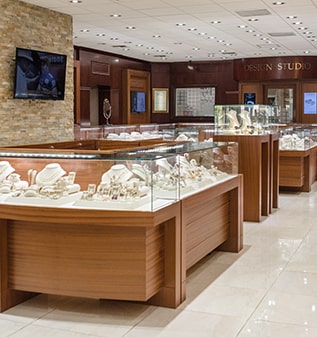 Visit us in real life.
4210 N. Federal Hwy.
Lighthouse Point, FL
33064
Visit us
Store location
Mon-Sat: —
Sunday:

Closed
4210 N. Federal Hwy.
Lighthouse Point, FL
33064
Save up to 15% on your first order.
Receive email updates on stuff you'll probably want to know about, including products, launches, and events. Unsubscribe anytime. Some exclusions apply…