MIKIMOTO PEARL NECKLACES & PENDANTS
Mikimoto pearl necklaces, strands and pendants are among the most prized jewelry in the world. Adorn yourself in the awe-inspiring luster of Akoya pearls to add a natural touch of class, or make any ensemble more elegant with a Mikimoto Pearls in Motion necklace. Show off the marvelous iridescent beauty that can only come from White South Sea pearls. Make a bold statement with a one-of-a-kind organic Black South Sea pearl pendant. Let Gold South Sea pearls, said to be more rare than gold itself, speak for themselves. Whatever style you choose, you'll surely make heads turn, because only the best cultured pearls are considered worthy enough to be called Mikimoto.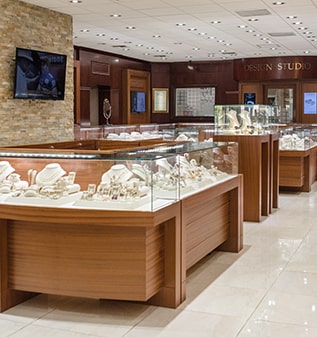 Visit us in real life.
4210 N. Federal Hwy.
Lighthouse Point, FL
33064
Visit us
Store location
Mon-Sat: —
Sunday:

Closed
4210 N. Federal Hwy.
Lighthouse Point, FL
33064