Hot Pick of the Day: Huge Diamond Ring featuring 18ct Emerald Cut Centerstone!
By

Sean Dunn
·
August 28, 2007
Big diamonds get our juices flowing - A lot of us here at J.R.Dunn Jewelers get kinda immune to the 'big stuff' that goes through our inventory every day. But everyone here is going absolutely crazy over this three stone ring! This important diamond is over 18 carats and is cut beautifully. WOW! This is one of those diamond rings you only see once in a lifetime and the woman who gets this ring will be VERY happy!  'Diamonds are a girls best friend!'
Large diamonds like this are very rare and over the past few years they have appreciated considerably. The demand for important diamonds like this is at an all time high and that leads us to believe the prices will still continue to rise due to supply and demand. We can by no means guarantee this to be the case but what a nice side effect if history repeats itself. At J.R.Dunn we sell diamonds as an investment in your happiness, the rest is just gravy!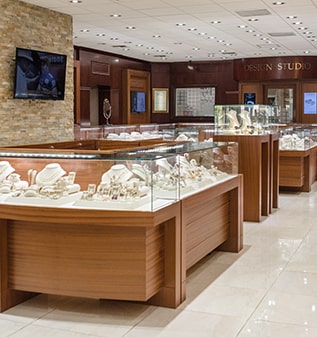 Visit us in real life.
4210 N. Federal Hwy.
Lighthouse Point, FL
33064
Visit us
Store location
Mon-Sat: —
Sunday:

Closed
4210 N. Federal Hwy.
Lighthouse Point, FL
33064