Lana Jewelry Sizzles in the 2016 SI Swimsuit Edition
By

Natalie Feanny
·
February 24, 2016
The sexy Sports Illustrated Swimsuit Issue has hit the shelves! The much anticipated book is a welcomed sign that the end of winter is near and features a half dozen gilded goddesses wearing Lana Jewelry on the beach. The showstopper is a custom body chain worn by supermodel Gigi Hadid who looks positively golden with her blonde beach hair and flawless bonze skin glowing in a white monokini.
Other beauties include the well loved Chrissy Teigen who frolicked in the Bar Hand Lariat and Kate Bock in the Bacara chain.
Designer Lana Bramlette creates her jewelry with a glittering quality so the chain sparkles against the skin in the sunlight. We highly recommend the Vanity Necklace. The pairing of Lana jewelry with swimwear couldn't be any more perfect and the designer launched the appropriately named Nude collection this year. It's not the first time Lana pieces have been featured in SI Swim, including the issue in 2007 when Beyonce was photographed wearing Lana.
The collection features sparkly chains and lariats of all lengths, hand jewelry, and sensual earrings – enter the Tri-Fringe Eardusters - which lend themselves nicely to resort wear. Some pieces include diamond accents and all have sex appeal. Sure hits this spring will include items such as the Nude Choker, Vanity Expose Bangle, Expose Sheer Hoops and Large Tassel Ring.
Whether your next beach vacation takes you to Miami or Malta, be sure to shine with Lana. With names like Vanity and Sheer – who could resist picking up some sunshine at J.R. Dunn Jewelers!
Make sure to take a sneak peek at the new Spring / Summer 2016 Lana Lookbook
Some of the links in this article are NSFW, not safe for a work environment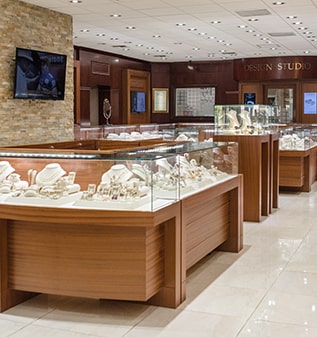 Visit us in real life.
4210 N. Federal Hwy.
Lighthouse Point, FL
33064
Visit us
Store location
Mon-Sat: —
Sunday:

Closed
4210 N. Federal Hwy.
Lighthouse Point, FL
33064