Blog
When making the decision to purchase a diamond engagement ring, it is not unusual to feel a little intimidated on knowing what to look for. It is likely a big investment and is important to educate yourself first to ensure lasting quality.

From the cut of the diamond and the metal of the band to the details of the different settings—it can be quite overwhelming. That is why we are here to educate you so that you can.......
By

Jenna Fish
·
June 14, 2017
Over the course of time, your diamond can be dulled by exposure to everyday substances. To prevent this, don't allow the buildup to become too severe. When cleaning your diamond ring, avoid chemicals or harmful solutions, as they can damage the metals and weaken the structure of your ring. Use warm, soapy water with liquid soap. For a more intense clean, find a soft toothbrush, or a child's toothbrush, and gently work around the stone and setting. Don't be too rough with the cleaning, and dry with a lint-free cloth. For special occasions you can have...
By

Gail Fero
·
December 18, 2015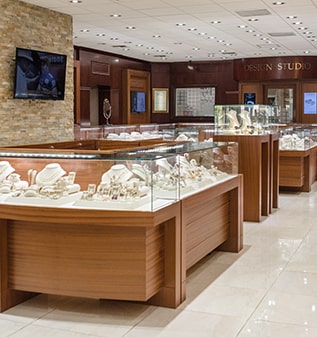 Visit us in real life.
4210 N. Federal Hwy.
Lighthouse Point, FL
33064
Visit us
Store location
Mon-Sat: —
Sunday:

Closed
4210 N. Federal Hwy.
Lighthouse Point, FL
33064