Take 10% off your first order

+ free 2-day shipping with:

BLING10

›
John Hardy Mens Bracelets
Celebrate island time in masculine style with the Men's Bracelets collection by John Hardy. The ruggedness of hammered bronze of the Palu Silver & Black Bronze Bracelet is contrasted with smooth black tourmaline gems. Sterling silver open jaws teethe on a band of black sapphires, while two dragons go head-to-head in combat for possession of a textural silver ring in the Naga Double Dragon Leather Bracelet. For casual wear, look sleek and relaxed with trend-setting two-tone bronze and silver—a bracelet collection stand-out! John Hardy continues to inspire men's style with his uniquely bold designs and this collection stays true to his commitment to produce exceptionally crafted pieces.
Bracelet Style - John Hardy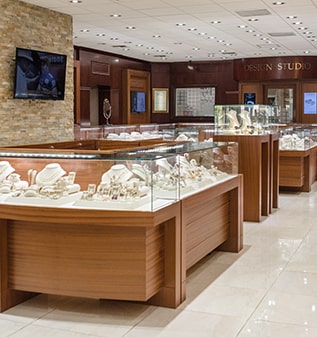 Visit us in real life.
4210 N. Federal Hwy.
Lighthouse Point, FL
33064
Visit us
Store location
Mon-Sat: —
Sunday:

Closed
4210 N. Federal Hwy.
Lighthouse Point, FL
33064
Save up to 15% on your first order.
Receive email updates on stuff you'll probably want to know about, including products, launches, and events. Unsubscribe anytime. Some exclusions apply…